I'm glad to announce that I have opened the Early Access Program to my new and very much awaited Professional Photoshop Scripting course! Read along. The course that I have announced in the past is now near completion: I would say 3/4 of the topics that I plan to cover have been written and edited – I'm at page 339 and counting! It took me way more than expected, though.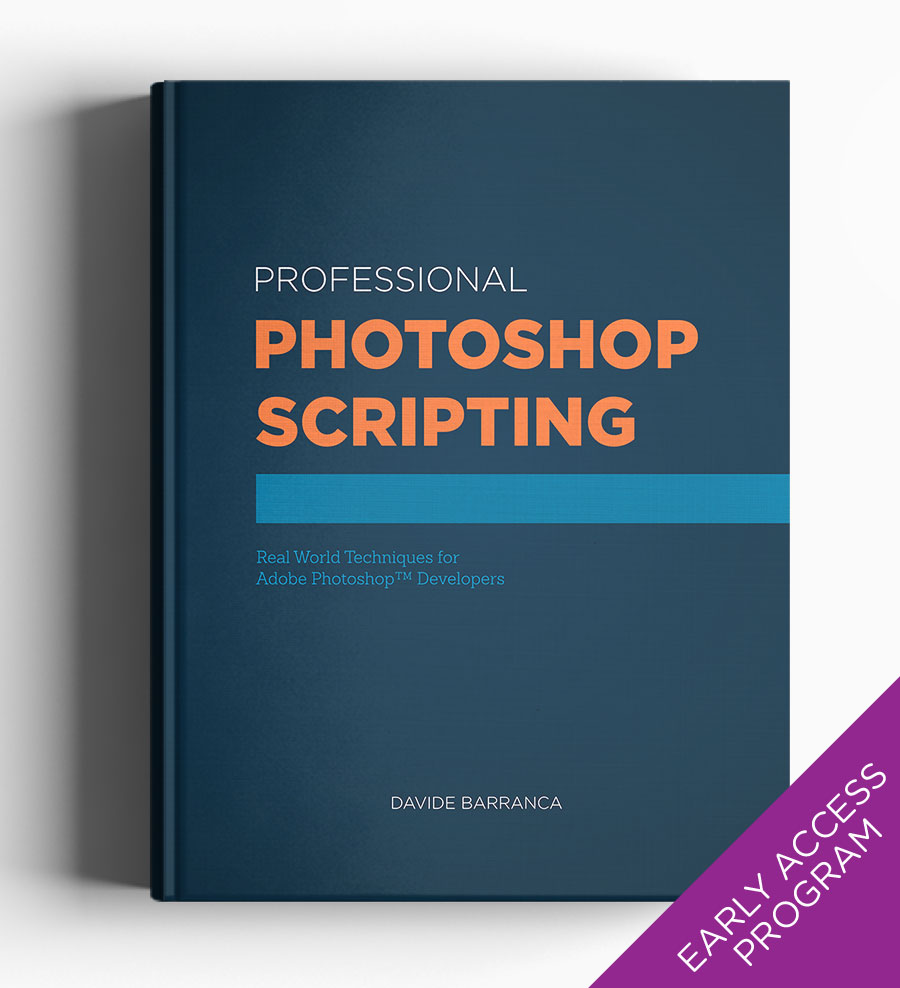 Early Access Program
In a fashion that is nowadays quite common among technical writers, I have opened what is referred to as an "Early Access Program". If you're not familiar with it, the idea is that you are able to read the book as I finish writing it. The advantages:
You don't have to wait for the final book to get started.
You'll be sent a notification and download link as soon as further updates are ready (new Chapters, fixes, etc).
You can get the course at a ludicrously discounted price now, compared to book's street price when it'll be published.
You can contribute to the writing process with suggestions and feedback.
Sounds good?
Full Course and Pricing
This one will follow exactly the same price/bundle scheme of my previous Adobe Photoshop HTML Panels Development course.
The Final Product:
Final Book + Code, $149
Final Book + Videos + Code, $249
Final Book + Videos + Code (Team/Enterprise License), $499
Early Access Program
Early Access Book + Code, $99
Early Access Book + Code (Team/Enterprise License), $199
Discount Coupon for the Videos when they will be recorded
To be clear, the Early Access Program entitles you to all the work-in-progress updates, and the Final Release version too. Since I will record the videos when the book is completed, you'll have access the video content as an optional upgrade.
Launching ps-scripting.com
The course is for sale since April 23rd 2018, please head to the dedicated website www.ps-scripting.com! And help me to spread the world. 🙏🏻